Patent and Trademark Attorneys
Our office has great expertise in all fields of intellectual property rights, including patent, utility model, trademark, design and domain name related matters. It is our ambition to combine the highest professional standard with a competitive price level, providing reliable quality service.

Besides obtaining and maintaining Hungarian and European patent, trademark and design protection we also focus on litigation representing our clients in revocation, cancellation and invalidity proceedings before the Hungarian Patent Office and in infringement proceedings before all Hungarian courts, including the High Court of Hungary.
Our patent attorneys are Professional Representatives before the European Patent Office. We offer full range services in proceedings before the European Patent Office and validation of granted European patents in Hungary.
Our professional activity covers representation of European trademarks and European designs as well as International trademarks and International designs.
With the growing demand on domain name related services we also provide assistance in standard registration procedures as well as in recuperation of a conflicting domain name.
Assessing patents, patent portfolios and IP strategies is essential. In order to enable assets to be effectively profiled and to optimize profitability, we offer intellectual property audit and intellectual property valuation.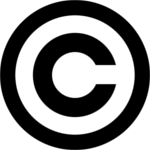 Thank you for visiting our website and please do not hesitate to contact us if we can be of service to you.
Our references

Bericap Lp.
Field: closure technology, plastic caps
Card Consulting LLC.
Field: bank and computing services
Candela LLC.
Field: lighting technology
Cornexi Food LLC.
Field: food industry
University of Debrecen
Field: nanotechnology
EMD LLC.
Field: medical instruments, endoscopes
Femtonics LLC.
Field: multi-photon microscopy, acousto-optic deflectors
Ivanka Concrete LLC.
Field: concrete technology, concrete design
KK Kavics Beton LLC.
Field: construction industry, pavings
Mirrotron LLC.
Field: neutron-optic instruments
Netlock LLC.
Field: IT and network security services, electronic certificates
PI Holding Ltd.
Field: telecommunication, wireless technologies, imaging technologies, location based services
Safepay Systems LLC.
Field: information technology services, electronic payment systems
ThalesNano Ltd.
Field: electrochemical cells
Dr. Sophia Kacsuk
European Patent Attorney
M.Sc. Physics, LL.M., Ph.D.